The growth of renewable energy across the globe has seen a tremendous change over the last two decades; its evolution and cumulative growth have surpassed all expectations. Solar energy has substantially multiplied by several folds globally because of the supporting policies that are being introduced in multiple regions across the world to back the cause. Over the last decade or so, global awareness for the utilization of renewable energy has marginally increased. This has, in turn, resulted in the positive elevation of investment, capacity, and integrity across the solar energy sector.
Multiple factors account for this rapid growth of solar energy in Europe – the main factor being the introduction and implementation of several policies/laws that have helped manufacturers and buyers of solar energy across Europe. According to the European Commission's (EC) report on the growth of solar energy, the annual investment grew by 18%, and the newly installed capacity of solar photovoltaic power has increased by 32% to almost 100 GW in 2017. The total investment in renewable energy was EUR 243 billion, out of which the investment for solar energy was EUR 140 billion. The total investment in renewables in Europe accounts for 15% of the global sum – EUR 36.4 billion.
Cumulative Growth of Solar Energy Over the Last Decade in Europe
In this current era of au courant population, anything and everything can be sourced from the internet from any corner of the world. But this wasn't the case in the last ten years or so. Because of lack of awareness and knowledge on solar energy, and how to implement it, people all across the globe faced a problem in adapting this renewable energy. In the last decade, the deployment and manufacturing of renewable energy were concentrated largely in Europe, Japan, and the United States.
Amongst the countries in Europe, Germany was leading in terms of growth in solar energy, thereby creating a solar revolution. Ever since the first installation of commercial solar PVs in Germany in the '90s, approximately 110 GW of solar power has been installed in Europe, representing about 23% of all solar power generation capacity installed worldwide. However, between 2013-2017, Europe did not install more than 4-6 GW per year on an average.
The solar energy is growing at a remarkable pace in Europe as opposed to other renewable energies, especially solar photovoltaic capacity installations. The numero uno reason for this massive growth in the solar energy sector in Europe is because of the policy landscape laws that were implemented in the last decade. The measures routinely aimed at both increasing the power supply and reducing the energy demand.
According to a report released by SolarPower Europe, at least 40 GW of PV systems were installed globally in 2014, up from 37 GW in 2013, the United Kingdom led the development of solar power in Europe with 2.4 GW followed by Germany (1.9 GW) and France (927 MW). As of 2015, solar power covered more than 7% of the electricity demand in three major countries of Europe – Italy, Germany, and Greece. According to the Ren21 report, solar photovoltaic (PV) power generation grew by a factor of 70, from 2.6 GW to 139GW in the last decade.
The last decade saw a steady increase in the supply-demand for renewable energy. Europe plans on re-establishing itself as a leader in the solar energy sector again. The main cause for this is the inflated targets set for nations, the rise of low-cost solar helped by the increase in carbon dioxide costs, and digitalization.
What Does the Future Hold for Solar in Europe?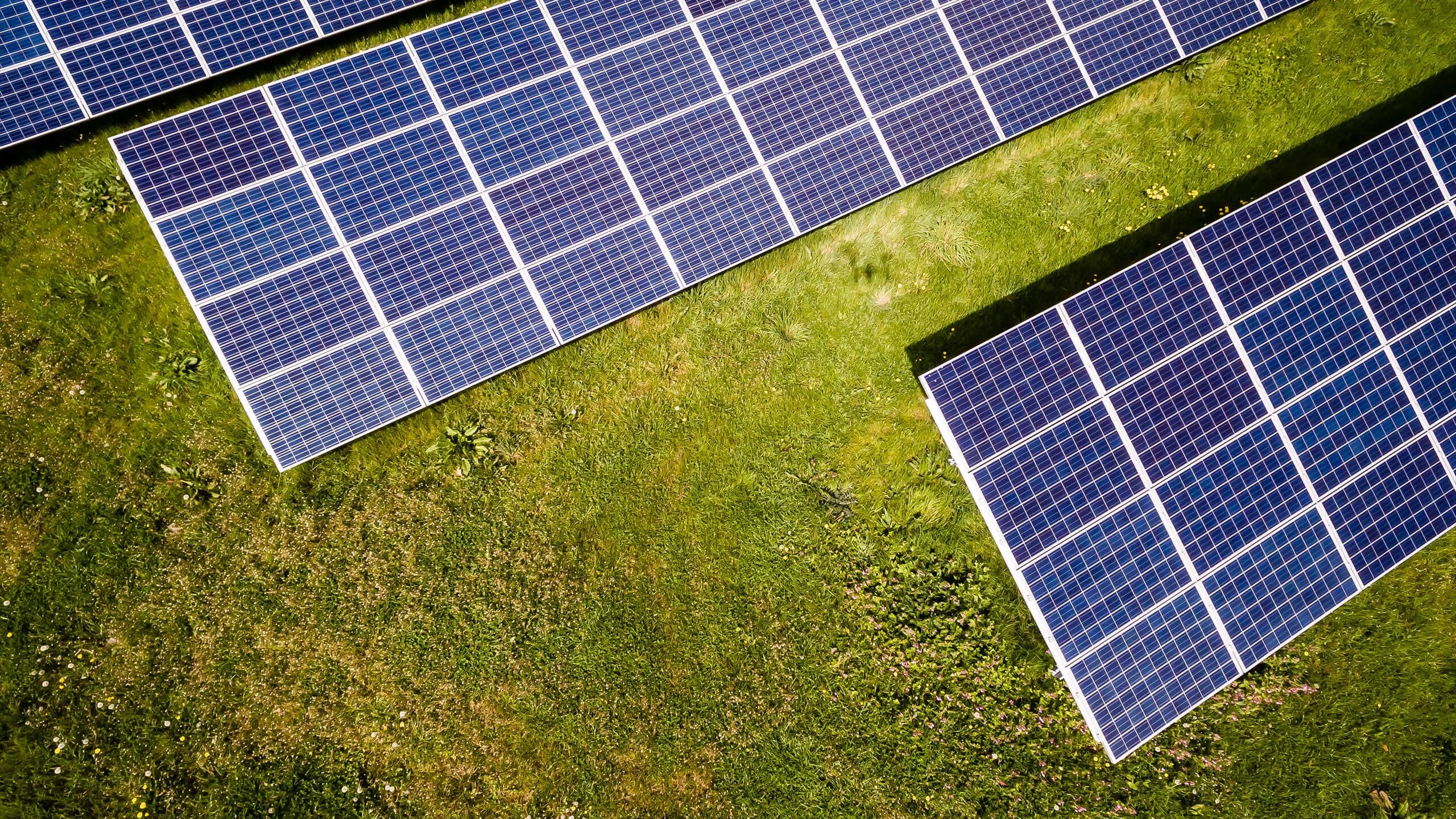 The European Union launched an ambitious project called Europe 2020. This strategy includes a target of reaching 20% of energy in gross final consumption energy from renewable sources by 2020 and at least 27% by 2030. According to a report by the SolarPower Europe, solar additions increased by 36% to 8 GW in 2018, and in the next two years, the usage of solar will continue to thrive in Europe, especially with several member states opting for solar to meet their targets by 2020.
The latest 'Clean Energy for all Europeans' legislation paves the way for solar manufacturers in Europe by introducing a solid policy framework for much more versatile, and low-cost solar investments. In addition to this, the Power Purchase Agreements (PPAs) market, currently at 6 GW, is set to grow in Europe. Spain recently signed the world's biggest PPA with a total of 708 MW. With this implementation, the European solar market will be a front runner for manufacturing equipment, inverters, and raw materials, therefore producing a huge number of jobs by 2030.
According to SolarPower Europe's medium growth scenario, the total installed solar capacity across Europe could rise to 129 GW in 2019. The EU has also committed to reducing greenhouse gas emissions to 80%-95% by 2050. The Committee on Climate Change stresses that this relies on emissions from the power sector being reduced by around 40% by 2020, and by around 90% by 2030.
Climate is rapidly changing, and the energy sector is undergoing a rather rapid transformation in response to climate change. A fair percentage of the population still believe that climate change is a myth; just like how they believe unicorns exist. In a rather sensible argument, the constant and steady change in our surroundings and environment is proof enough to believe that climate change is real. If it is not addressed, we may perhaps not see what the future holds for us. Even though some percentage of the population does not believe in climate change and using renewable energy, luckily, government/unions have addressed this issue and are making mandatory rules to implement it. Because of this, the non-renewable energy manufacturers are facing the brunt and are forced to bring down CO2 emissions to safe levels.
According to the International Energy Agency, renewable electricity generation outpaced natural gas in August 2015 to become the second-largest source of electricity worldwide. Renewable energy like solar can perhaps become the single largest source of electricity worldwide if correct measures are taken and acted upon. Investing in solar energy is the safest bet for any country across the globe for a safer future.