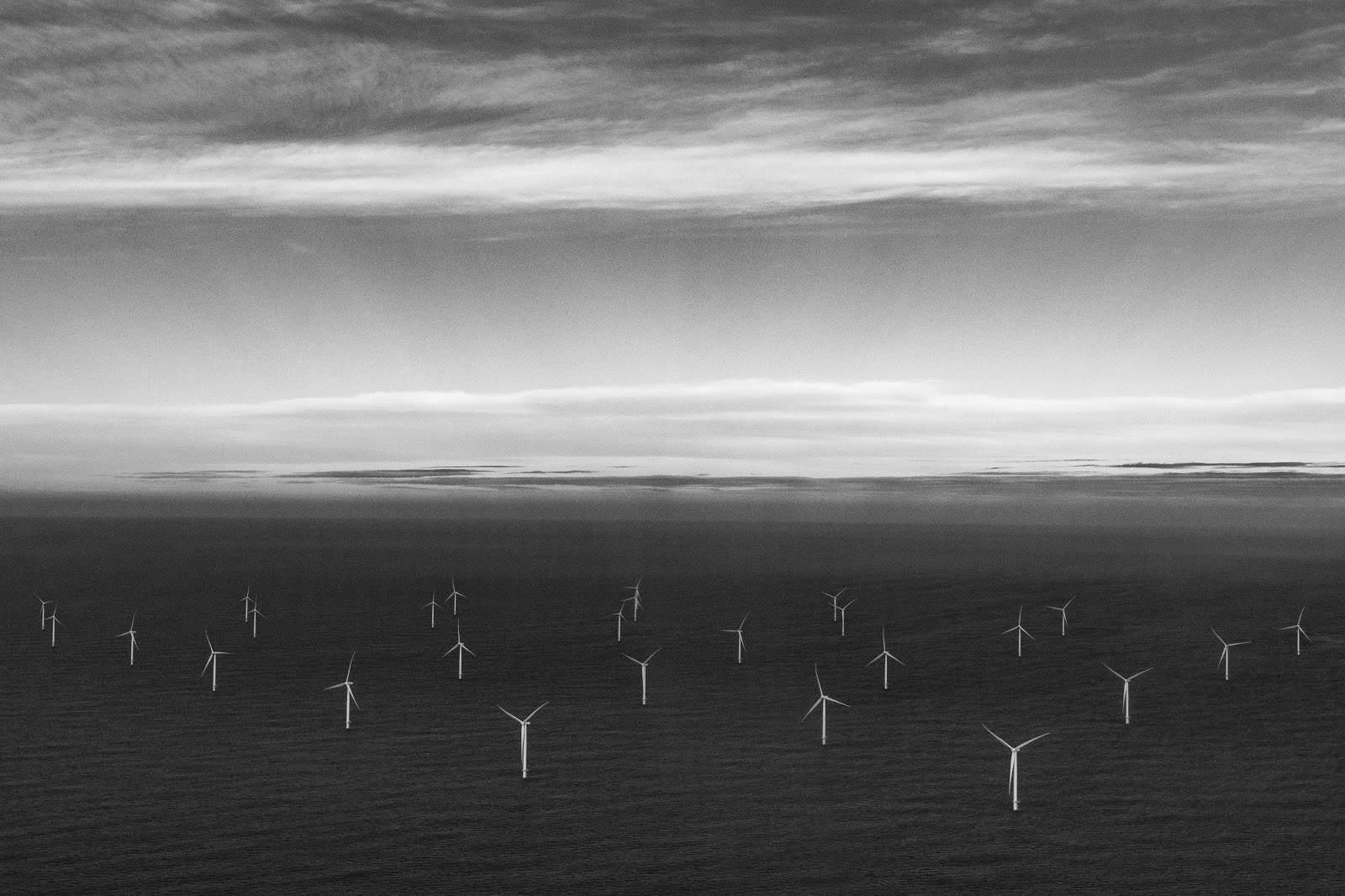 Offshore wind power or offshore wind energy is the use of wind farms constructed in bodies of water, usually the ocean on the continental shelf (an area of seabed where the sea is comparatively shallow), to harvest wind energy to generate electricity. Offshore wind has emerged as one of the most rapidly developing sources of clean energy. The market has grown exponentially since 2011, reaching 23 GW of installed capacity by the end of 2018.
In 2018, there was a record-high capacity addition which included the 659 MW Walney Extension in the UK, it is the largest offshore wind farm in the world. According to the World Bank, $26 billion is invested annually in the segment, which translates into 8% of new global investments in clean energy. Its contribution is forecast to increase significantly with about $500 billion expected to be invested in offshore wind by 2030.
Offshore wind has a major advantage over onshore wind since wind is much stronger off the coasts. This helps in greater generation capacities of electricity.
Currently, Europe leads the offshore wind segment, accounting for close to 85% of the global installed capacity. China (15%) and the USA (0.2%) are the next biggest markets. The only other Asian countries that have some installed wind capacity are Vietnam, Japan, South Korea, and Taiwan. With the need to decarbonize electricity systems, there is a case for accelerating the expansion of offshore wind in developing countries.
In March 2019, the World Bank announced a new $5 million Offshore Wind Program to accelerate the adoption and expansion of offshore wind energy in developing countries. The main idea is to help emerging markets evaluate their offshore wind potential and provide technical assistance to develop a pipeline of projects that are ready for investment by renewable energy developers.
Countries like Brazil, India, Indonesia, the Philippines, South Africa, Sri Lanka, Taiwan, and Vietnam all have strong offshore wind potential. They can utilize offshore wind turbines to expand their energy reach and provide clean energy to those without access to reliable electricity. The World Bank will work with the governments of these countries and wind energy experts to raise awareness about offshore wind opportunities in emerging markets and lay a base for the development of new projects.
Coming to India, studies show that it has high offshore wind potential in the southern region of the peninsula and along the western coast. In mid-2018, the country announced ambitious targets to tap 5 GW of its offshore wind potential by 2022 and 30 GW by 2030. In February 2019, the Ministry of New and Renewable Energy (MNRE) notified draft offshore wind energy lease rules, lending greater clarity on the government's policy stance. In April 2019, India also signed an agreement with Denmark for the strategic cooperation in the field of offshore wind.
Types of Offshore Wind Turbines
Fixed Foundation Offshore Wind Turbines
Almost all currently operating offshore wind farms use fixed foundation turbines. They are installed in relatively shallow waters of up to 50-60m. The underwater foundation structures include monopile (single column base), tripod, and jacketed structures.
Floating Offshore Wind Turbines
This is a method usually employed with depths over 60-80m. Fixed foundation turbines would be unfeasible and uneconomical at these depths, whereas floating wind turbines that are anchored to the ocean floor are more feasible.
Vertical Axis Offshore Wind Turbines
These have greater capacity and their lower center of gravity can improve the economy of scale of offshore wind farms.
The Way Forward
In light of recent offshore wind developments, there are now huge investment opportunities in developing countries. To begin with, proper policy and regulatory frameworks have to be put in place to develop offshore wind. Further, government support, as well as participation by major local conglomerates, is expected for the first few projects. This will help with the challenges being faced by the industry, which include significant costs (despite recent declines) as compared to onshore wind, difficulties in obtaining the requisite clearances from military and port authorities, financing and evacuation facilities. Inadequate grid infrastructure is also a challenge.
Regardless of this, offshore wind still promises to be a potential mainstream source of energy in the coming years. It has been suggested that innovation could deliver a 25% cost reduction in offshore wind by 2020.
---
The whole report can be read on the Powerline Magazine.