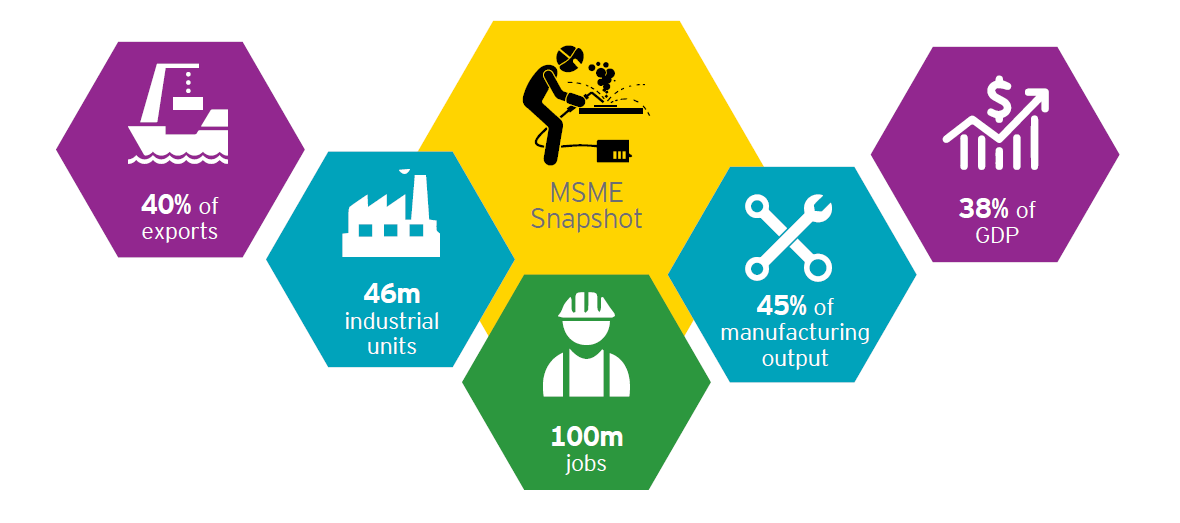 A report on the 'Identification of barriers for rooftop solar uptake in MSMEs and development of a mitigating financial framework' was created as part of the SUPRABHA, SBI, The World Bank, MNRE Grid connected rooftop solar PV (GRPV) technical assistance program. It aims to understand the barriers faced by micro, small, and medium enterprises (MSMEs) in undertaking rooftop solar projects in India. It highlights the issues MSMEs face in financing rooftop solar and also the ways in which these barriers can be mititgated so as to increase rooftop solar propagation.
As of now, the uptake of rooftop solar in the MSME sector faces a host of challenges ranging from low levels of awareness about the technical and commercial benefits of this form of energy and various business models of deployment, to a lack of adequate financing for rooftop solar. MSMEs in the country feel that the sector does not have a structured and standardized offering in terms of assets quality which discourages them to invest in rooftop solar assets that require a high amount of capital.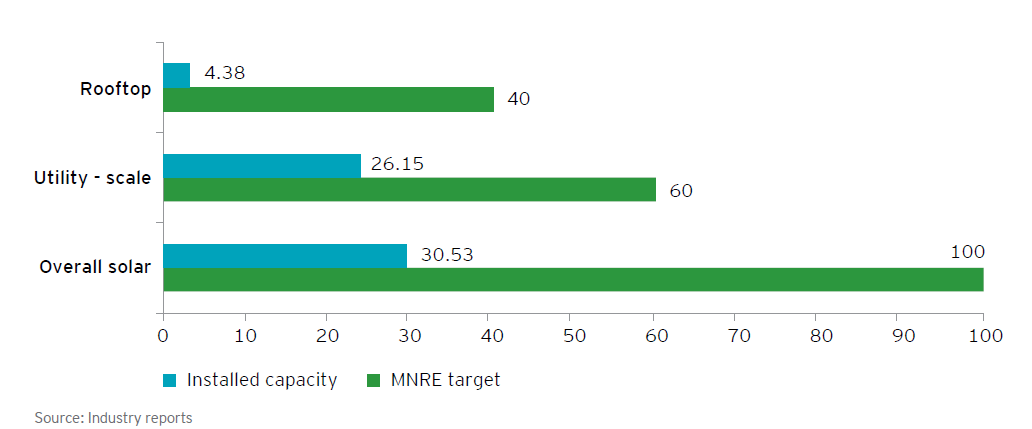 Financial institutions have a similar concern with regard to the lack of standardization in the rooftop solar segment. Currently, MSMEs have a potential of approximately 16-18 GW of rooftop solar, which can go a long way in reaching the target of 40 GW of rooftop solar by 2022 set by the government. The MSME segment, which contributes to 38% of the Indian economy in terms of GDP, has a huge geographical presence which presents good scope for rooftop solar installations.
Barriers to Rooftop Solar Adoption in MSMEs
Financial Barriers: Rooftop solar projects are moderately long-term projects which need high upfront capital. The lack of access to finance significantly impedes the uptake of projects. Barriers like credit worthiness, insufficient financing options, high initial capital, RESCO issues, long-term business viability, and collateral requirement all make the situation difficult for MSMEs.
Operational Barriers: MSMEs face some major operational barriers when implementing rooftop solar systems like non-existent quality control parameters, a lack of consumer awareness about rooftop solar, non-uniform regulatory procedures, DISCOM apathy, the non-availability of rooftop space, and various maintenance issues due to the lack of skill and knowledge about rooftop systems.
That being said, a lack of funds seems to be a major stimulating block for most MSMEs. However, in a survey conducted, it was found that despite this lack of funds, many still consider rooftop solar to be a top priority for them.
Framework for Mitigating Barriers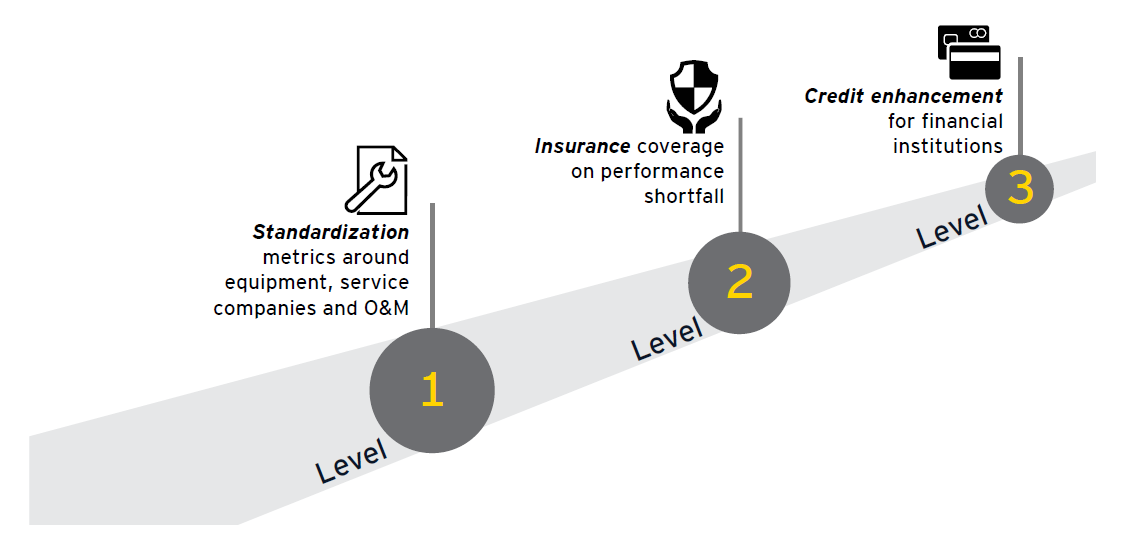 The survey attempted to address some of these financial issues and came up with the following possible incentives:
Launch media outreach campaigns to reach out to MSMEs who are unaware about the aspects of rooftop solar.
Standardize equipment norms, service companies, and O&M, so that MSMEs can make informed decisions regarding the existing choices in the market.
To solve low bankability of MSMEs (due to collateral issues, short business horizon, variable cash cycle, etc.), credit enhancement support must be provided to lenders.
Provide insurance coverage to protect project cash flows from unpredictable generation.
Conclusion
As the rooftop solar market grows and demand increases, the value of rooftop solar assets will also increase. However, till the time the sector in India reaches the desired level of maturity, the World Bank and other similar agencies can support the process of market-making by providing the required support to MSMEs. This can increase interest amonf investors which will ultimately lead to a flourishing sector in the high-potential MSME segment and also in general. These measures will also go a long way in encouraging MSMEs in the country to turn green, cut down their energy expenses, become more energy efficient and contribute to a cleaner better India.
Our online marketplace at SafEarth, has addressed a number of these problems and has made buying solar as easy as buying a phone online. Our customers can get the best quality system at the best possible price, without going through the hassles discussed above. We automate the entire procurement process for you and ensure that you only follow the best practices. In the past, we have reduced customer cost by nearly 10%, time by 40%, and improved the whole customer experience by many folds. Connect with us today to see what solar and SafEarth can do for you.
---
Click here to read the whole report by Suprabha and EY.