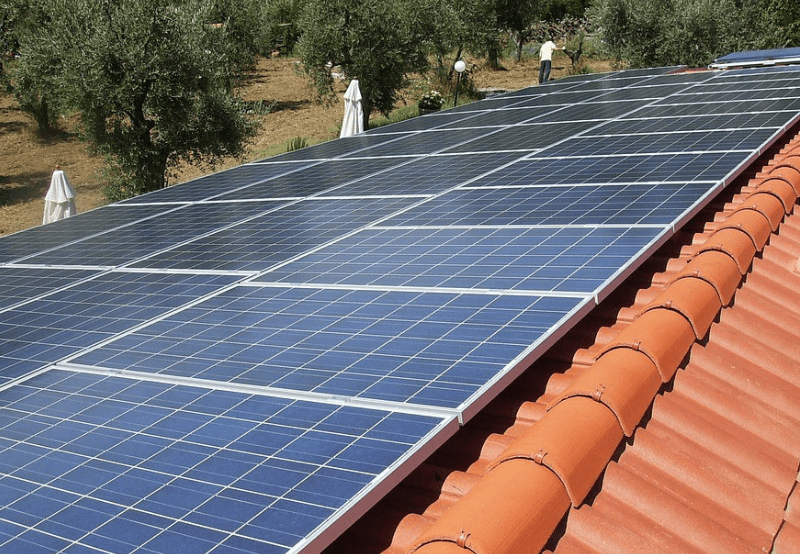 Tamil Nadu has been a pioneer in harnessing energy from renewable sources and has an installed capacity of over 11,000 MW in the renewable energy sector. Although the state leads the country in installed wind capacity (over 8,200 MW), it has huge potential for solar energy with around 300 clear sunny days in a year. As of March 31st 2018, the state achieved a little over 2,000 MW of solar capacity, of which 312 MW comprised of rooftop solar power.
To this effect, the Tamil Nadu government in 2019, announced the Solar Energy Policy 2019, with the objective of achieving an installed capacity of 9,000 MW by 2023. The policy is aimed at promoting both the utility category and the consumer category solar energy generation. It has also targeted 40% (3.6 GW) of installations to come from the consumer category (residential rooftop and small-scale solar installations).
One of the main proposals included in the policy was the net-metering mechanism where an eligible consumer can install the maximum capacity of rooftop solar up to 100% of their contracted demand with the distribution licensee. These rooftop solar plants are also exempted from electricity tax for 2 years from the date of the policy. 
The state saw a shift from feed-in tariffs to tariff-based competitive bidding and reverse auctions over the last few years. The tariffs obtained through competitive bidding and reverse auctions have hovered around Rs. 3/kWh (approximately $0.042/kWh).
To help reduce the burden of power bills, the state announced plans to install 1.5 MW of rooftop solar projects on government buildings. This will ensure that departments can earn money if surplus power is supplied back into the grid. Apart from government buildings, corporations, municipalities, and local urban bodies will also be encouraged to use solar PV energy based street lights and water supply installations.
Apart from these initiatives, the government will promote the manufacture of solar energy components including solar cells, inverters, mounting structures, batteries, etc. They will also review the implementation of this policy annually to evaluate the actual results against the objectives.
---
Ready to buy a solar system? Join us on our SafEarth Platform to get the best quality and prices for your system!