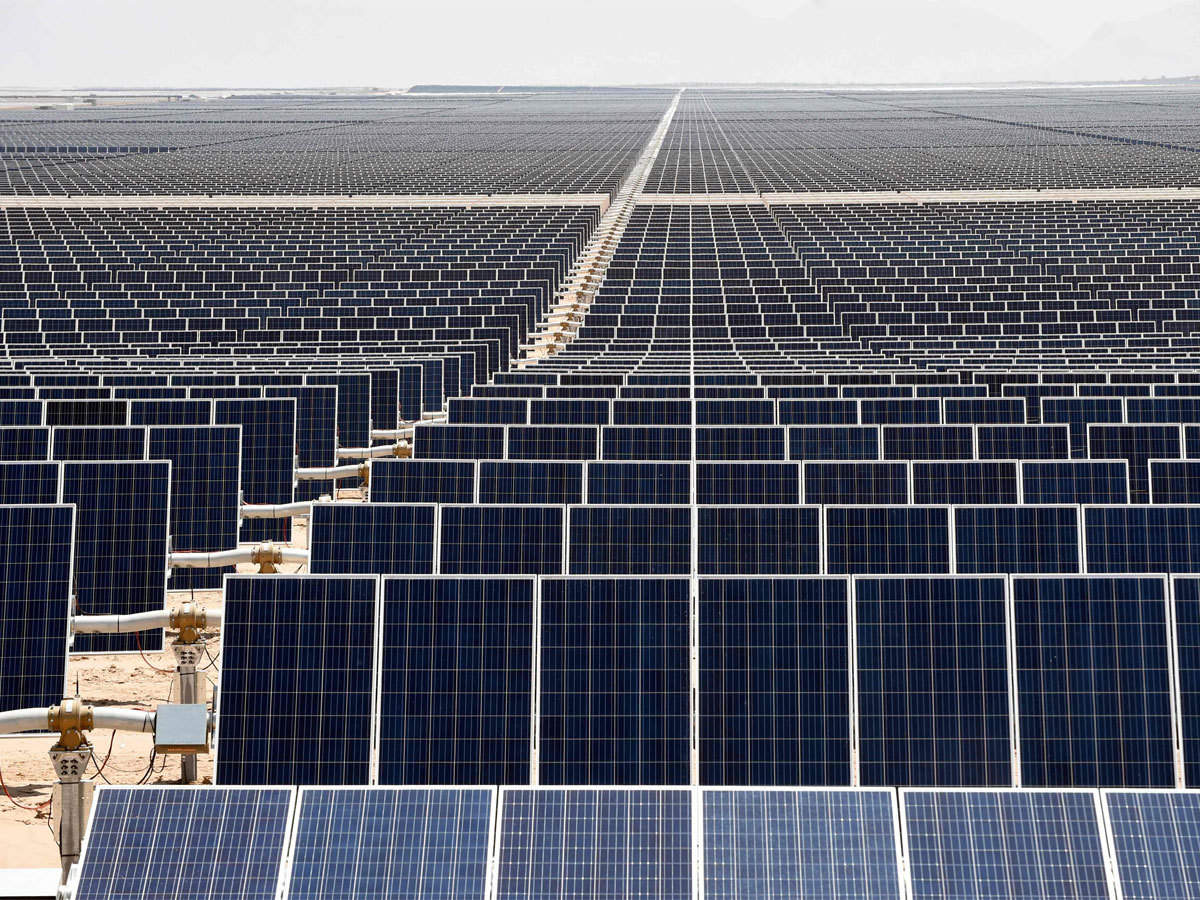 The government of Rajasthan has released its Solar Energy Policy 2019 to achieve 30 GW of solar power by 2025. Of this 30 GW, utility and grid-scale solar parks will account for 24 GW, distributed generation will account for 4 GW, rooftop solar power for 1 GW, and solar pumps for the remaining 1 GW. The state government has also laid out plans to develop 33 district headquarters as 'Green Energy Cities' in the next five years to have around 300 MW of rooftop solar installed at these headquarters.
The state will also promote stand-alone solar systems to provide households in remote villages with electricity and solar PV pumps for irrigation. The policy mentions how captive use solar projects will be exempted from transmission charges, wheeling charges, and electricity duty.
Solar parks in the state will be developed and managed by the Rajasthan Solar Park Development Company Ltd., a special purpose vehicle of the Rajasthan Electricity Regulatory Commission (RERC). The private sector is also encouraged to develop solar parks by the government and is encouraged to develop solar projects with energy storage systems like battery storage, pumped hydro storage or any other grid-interactive storage system. Developers will be permitted to set up solar projects on private agricultural land without the requirement of land conversion.
A strong focus is to be placed on manufacturing facilities for solar equipment to develop a solar energy ecosystem. Currently, Rajasthan accounts for 4.4 GW of large-scale solar projects in operation, with nearly 1.9 GW of projects in the development pipeline as of December 2019.
The Rajasthan Renewable Energy Corporation Limited (RRECL) has recently announced that 119 companies have been selected to develop 45 MW of grid-connected rooftop solar systems across the state. The scope of work included the design supply, erection, testing, commissioning, operating, and maintaining of the rooftop solar systems for 25 years of grid-connected solar PV projects on state government buildings.
Our online marketplace, SafEarth, has made buying solar as easy as buying a phone online. Our customers can get the best quality system at the best possible price, without going through any hassles. We automate the entire procurement process for you and ensure that you only follow the best practices. In the past, we have reduced customer cost by nearly 10%, time by 40% and improved customer experience many folds. Connect with us today if you are interested in setting up a rooftop solar system in Rajasthan.
---
Summarized from Mercom India