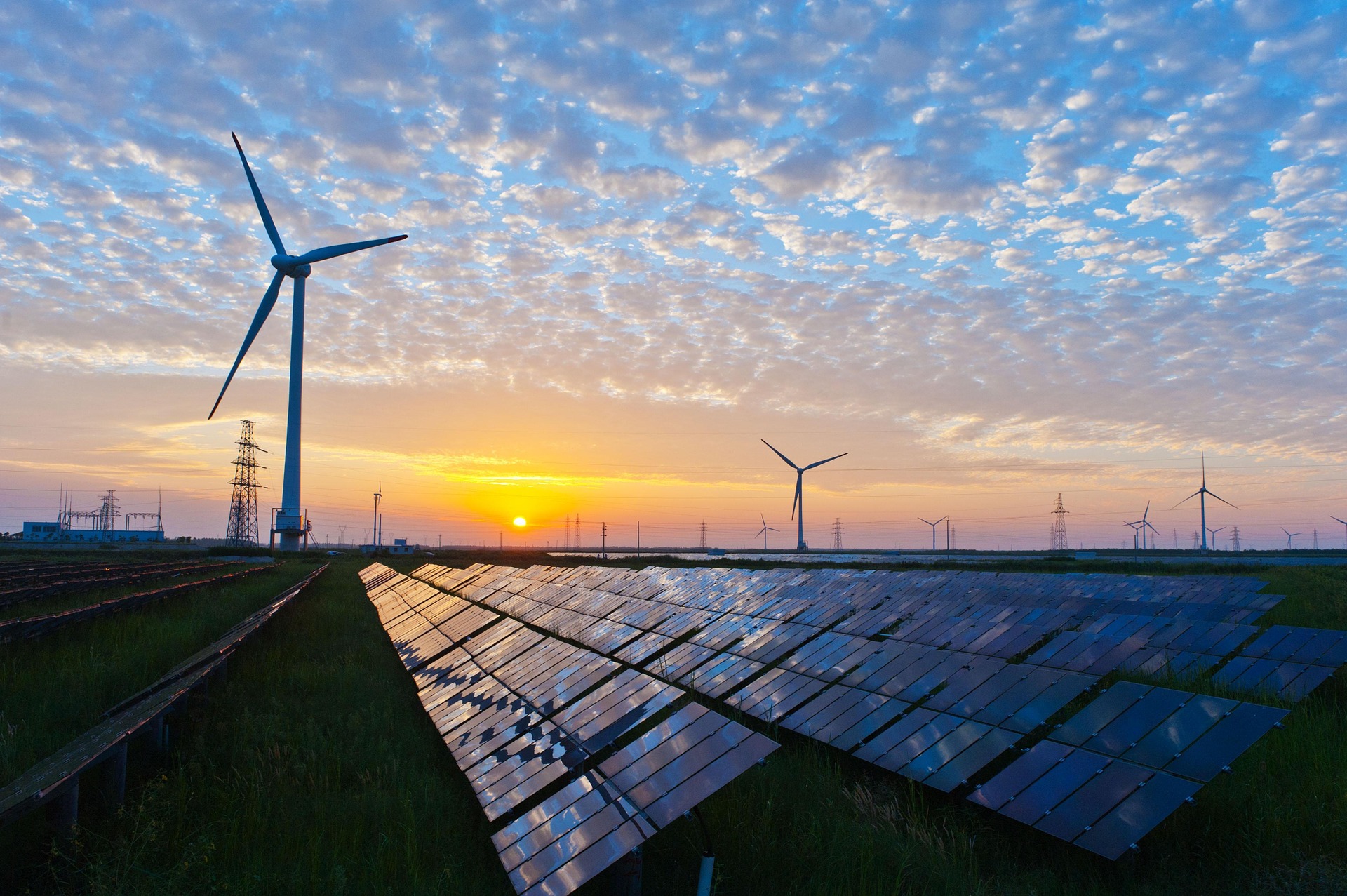 Solar-Wind Hybrid Power Plants can generate round-the-clock power with cost and reliability levels comparable to coal-fired plants. They can help the country accelerate the decarbonization of power generation and can also help lower the cost of electricity as compared to coal-based generation. They are the game changers that clean tech fanatic have been waiting for.
Although the initial response from the industry has been guarded, renewable hybrid stands to play a key role in the future of the sector. India has added 65-70 GW of wind and solar capacity so far, with wind and solar contributing 9.5% of generated energy in May 2019. If the target of 175 GW is to be achieved by 2022, this number will have to increase to 15%.
Currently, renewable energy generated from either wind or solar has three challenges; the first is that it relies on intermittent sources of energy, the second is that its output is constricted to specific hours of the day and the third is that its use leads to lower utilisation of transmission lines. This can raise the cost of transmission as it can cause a problem in matching peak power demand with renewable output.
This leads us to the fact that we need some flexible energy resources which can rapidly ramp power up or down. This is where renewable hybrid systems can come into play. The combined system will be able to provide round-the-clock clean energy in response to varying levels of demand through the day.
For example, in India, we observe that solar output is maximum between 11:00 a.m. and 3:00 p.m., while wind output is highest in the late evening and early morning. Since the peak demand for power is between 6:00 p.m. and 9:00 p.m., this cannot be catered to by either wind or solar. If we can store some excess energy during the renewable energy generation hours and release it to the grid during these peak demand hours, the combined "hybrid" system can produce round-the-clock clean energy in response to varying levels of demand through the day.
An optimal combination of solar, wind and storage we can deliver stable round-the-clock power even at today's cost of INR 6-7/kWh which is significantly higher as compared to coal plants. However, lithium-ion battery prices are expected to fall from current estimates of $220-$240/kWh to below $100 in the next 3-4 years. Similarly, the Levelized Costs of Energy (LCOE) of solar in the latest auction have fallen as low as INR 2.90/kWh and may plummet further to INR 2/kWh in the next 3-5 years.
As uptake for these hybrid projects increases, they will become increasingly cost-competitive and if we look at the proprietary modelling done by McKinsey, and we factor in the above improvements, these hybrid plants should be able to generate round-the-clock power with cost as well as reliability levels that are comparable to coal-based plants in the next 4-5 years.
The country hailed a renewable milestone earlier this year in a debut auction won by ReNew Power which is set to deploy wind or solar plus storage to supply utilities round-the-clock. The Independent Power Producer (IPP) won the 400 MW round-the-clock (RTC) tender award after a competitive process run by the Solar Energy Corporation of India (SECI).
This debut auction was hailed as,
"A beginning towards firm, schedulable & affordable RTC supply through 100% [renewable] power."

power minister of India
RK Singh
The winning price was INR 2.90/kWh (~$0.038/kWh) for the first year of the 15-year deal, rising by 3% annually. Sidharth Jain, managing director of India-based research group MEC+, said that escalation gives a median price of around INR 4/kWh.
Not just in India, but globally, 50-plus hybrid projects of MW-scale have been already announced or are under construction. Research analyses indicate that they can potentially be competitive with 30-40% of existing coal-fired stations in India. This makes them a viable solution to meeting future baseload power requirements, all at zero carbon emissions and future cost-inflation proof.
The next step for the country is to evaluate what policy and regulatory changes need to be made so that India can fully capture the potential of this technological game-change.
Our online marketplace at SafEarth, has made buying solar as easy as buying a phone online. Our customers can get the best quality system at the best possible price, without going through any hassles. We automate the entire procurement process for you and ensure that you only follow the best practices. In the past, we have reduced customer cost by nearly 10%, time by 40% and improved customer experience many folds. Connect with us today to see what solar and SafEarth can do for you.
---
Summarized from McKinsey&Company